---
Jimmy Glass Jazz Bar, c/ Baja, 28, 46003 (Valencia, España/ Spain) VER MAPA/ SEE MAP
---
.
FESTIVAL STORIE
---

JIMMY GLASS CONTEMPORARY JAZZ FESTIVAL
.
To celebrate its 20th anniversary in 2011, Jimmy Glass presented the FIRST INTERNATIONAL FESTIVAL OF CONTEMPORARY JAZZ, featuring leading figures in the contemporary jazz world, as part of its continuing effort to raise the profile of Valencia as a center for top-quality jazz.
.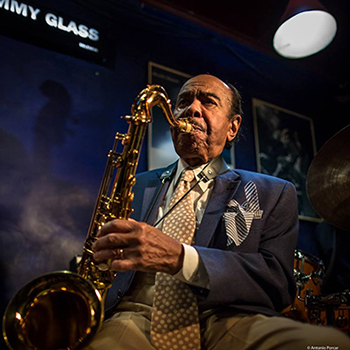 Benny Golson at Jimmy Glass, 2017 (photo: Antonio Porcar)
.
The enthusiastic response from fans resulted in more editions of a festival that provides a great opportunity to stay on top of the latest developments in jazz and the most recent works by major figures active on the international scene today.
.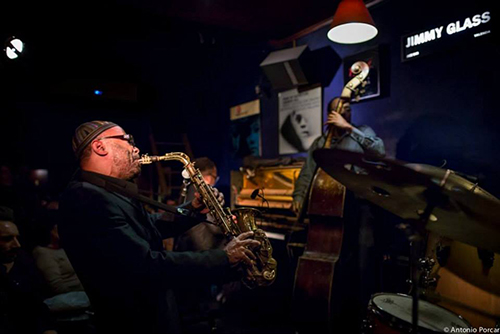 Kenny Garrett, Jimmy Glass, 2014 (photo: Antonio Porcar)
.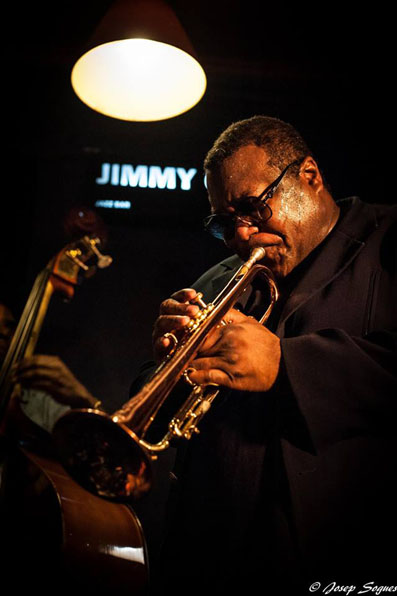 Wallace Roney, Jimmy Glass (photo: Josep Sogues, 2015)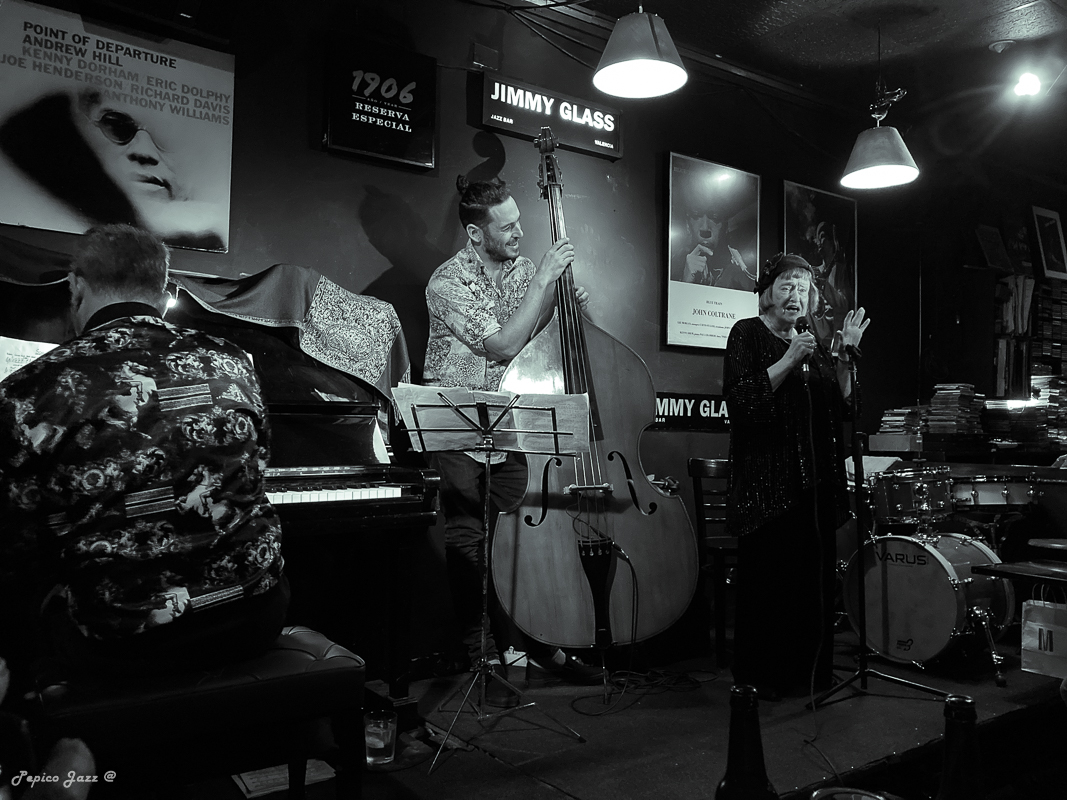 Sheila Jordan, immy Glass (photo: José Segura, 2022)
.
The eleven editions held to date have featured artists of the caliber of Benny Golson, Lee Konitz, Kenny Garrett, Sheila Jordan, Al Foster, Lou Donaldson, Wallace Roney, Dave Douglas, Uri Caine, Seamus Blake, Pat Martino, Lenny White, Antonio Sánchez, Greg Osby, Dr Lonnie Smith, Aruán Ortiz, David Binney, Mark Turner, Lionel Loueke, Jerry Bergonzi, Miguel Zenón, Avishai Cohen, Marcus Gilmore, Jonathan Kreisberg, Perico Sambeat, Dan Weiss, Jeremy Pelt, Javier Colina, Bill McHenry, JD Allen, Javier Vercher, Melissa Aldana, Albert Sanz, Chris Cheek, Jerome Sabbagh, Ben Monder, Harris Eisenstadt…
.
SELF-PRODUCED PROJECTS
.
Jimmy Glass creates and produces its own projects: THE BLACK SAINT & THE SINNER LADY (2013) and DON ELLIS: THE TRIP OF THE SIXTIES (2014) and FRANK ZAPPA'S ALCHEMY (2015).
.
.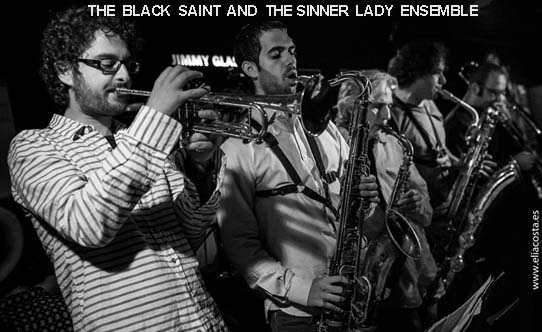 The Black Saint & the Sinner Lady. Photo: Elia Costa
.
Editions:
---
Jimmy Glass Jazz Bar, c/ Baja, 28, 46003 (Valencia, España/ Spain) VER MAPA/ SEE MAP
---